FEATURES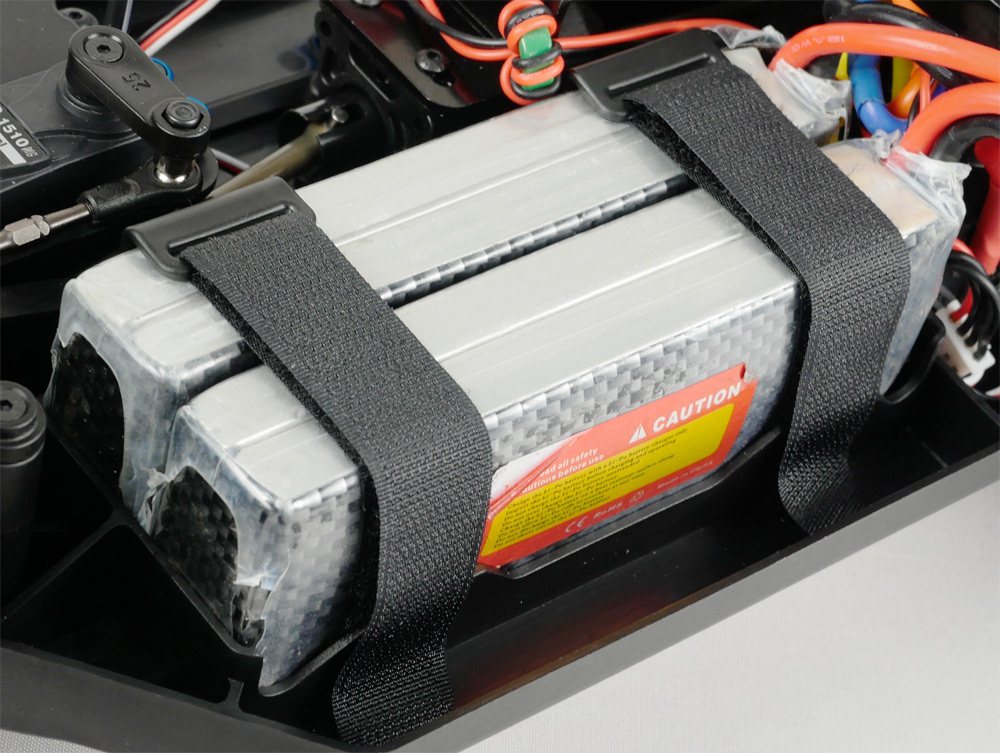 ADJUSTABLE BATTERY BOX
To securely fit a pair of batteries, the BUSHMASTER uses a durable, adjustable battery tray fitted with a pair of secure hook-and-loop straps which prevents the battery to flip out while racing in high-speed conditions.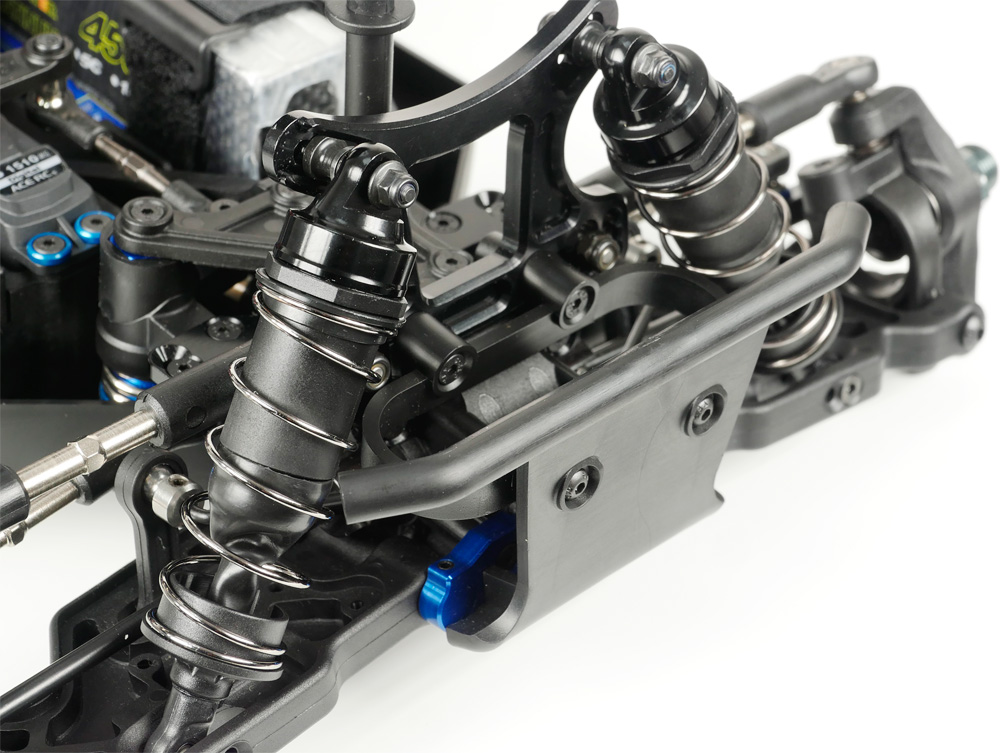 16mm Oil Filled Big Bore Shocks
Four Big Bore shocks are the perfect fit for the BUSHMASTER capable suspension. Each offers precise ride height adjustment during steering.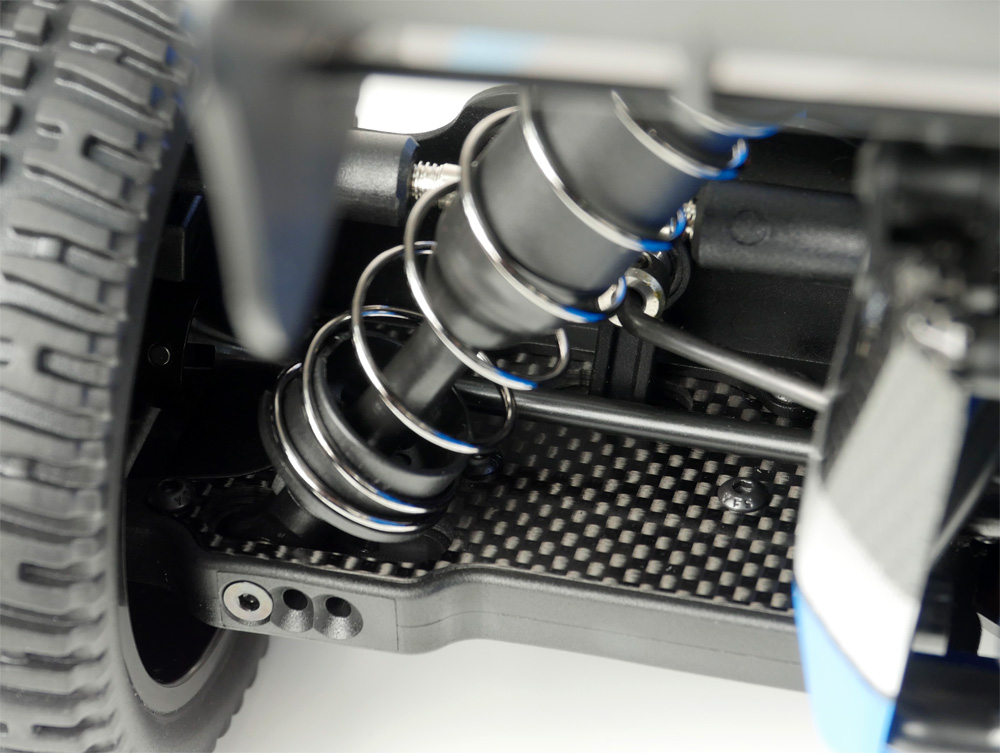 Carbon Plate of Reinforced Suspension Design
The BUSHMASTER uses carbon plates on its rear side and reinforces the suspension, making it more durable and maintain traction while drifting.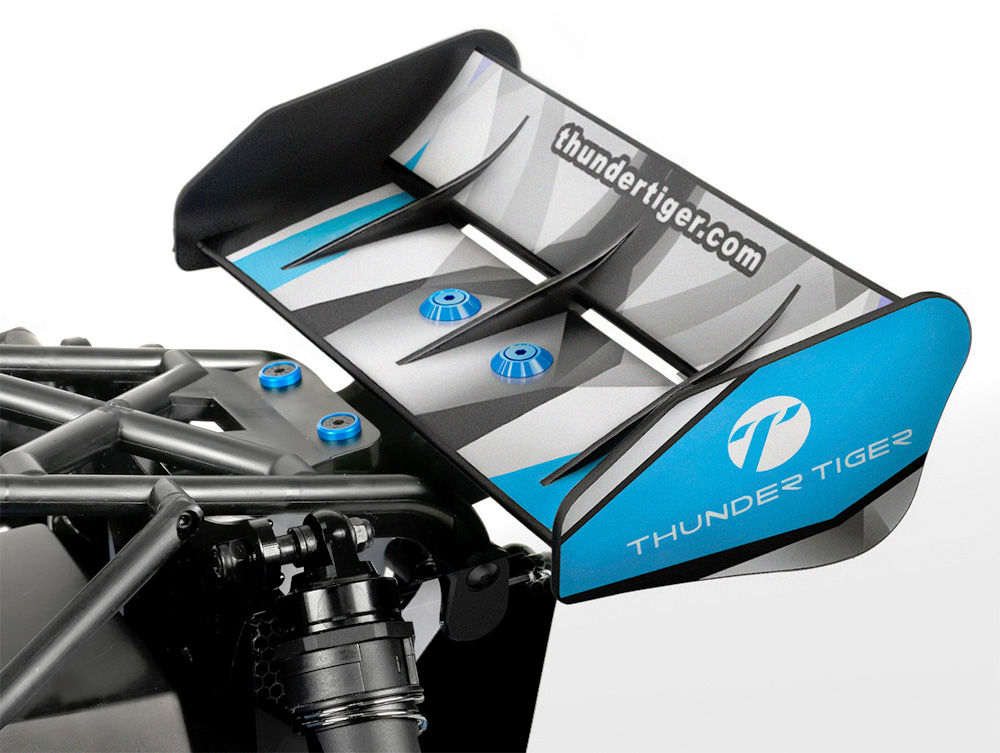 Aerodynamic Spoilers
These spoilers combines everything that serious buggy racers are looking for : performance, style and durability. The aerodynamic force exertion enhances the overall stability, giving the driver better control.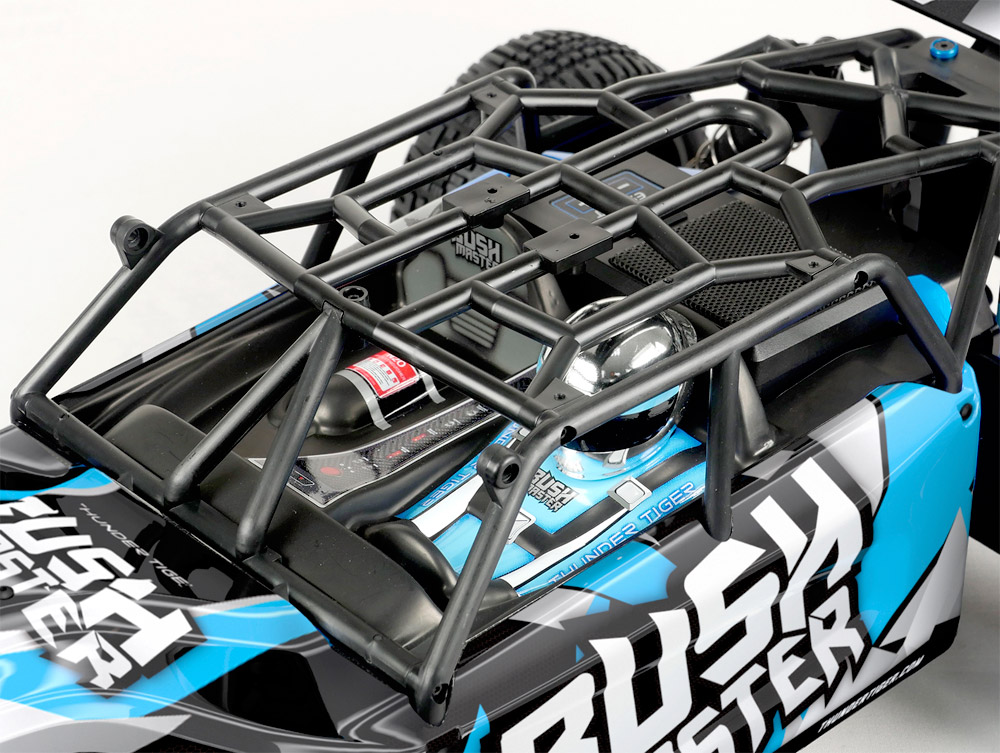 Roll Cage
The BUSHMASTER's top is designed to use protective roll cage to prevent the scale driver from getting damaged and makes the model more realistic.