FEATURES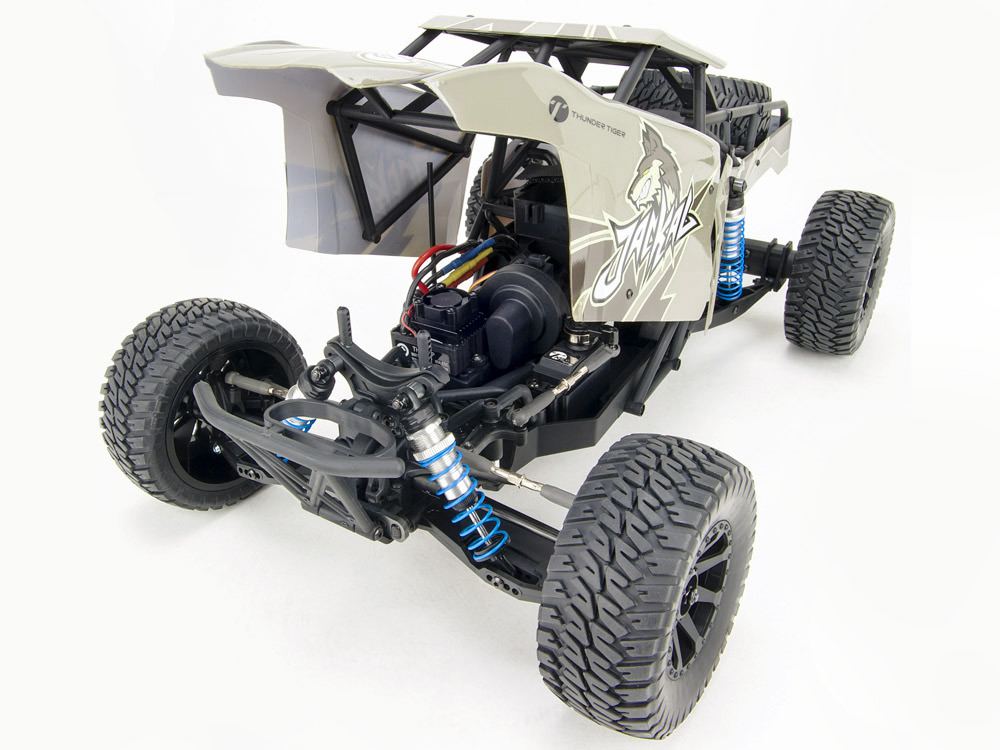 Flip-Top body for easy battery changes and maintenance
Flip-top body design is designed to that it's easy to open from the top, enabling you to maintain the interior parts with ease and convenience. The adjustable battery casing situated near the back of the vehicle is equipped with Velcro straps, to make the installation of battery easier. The Velcro strap buckle design ensures that the battery will remain firm in the casing despite rough road conditions.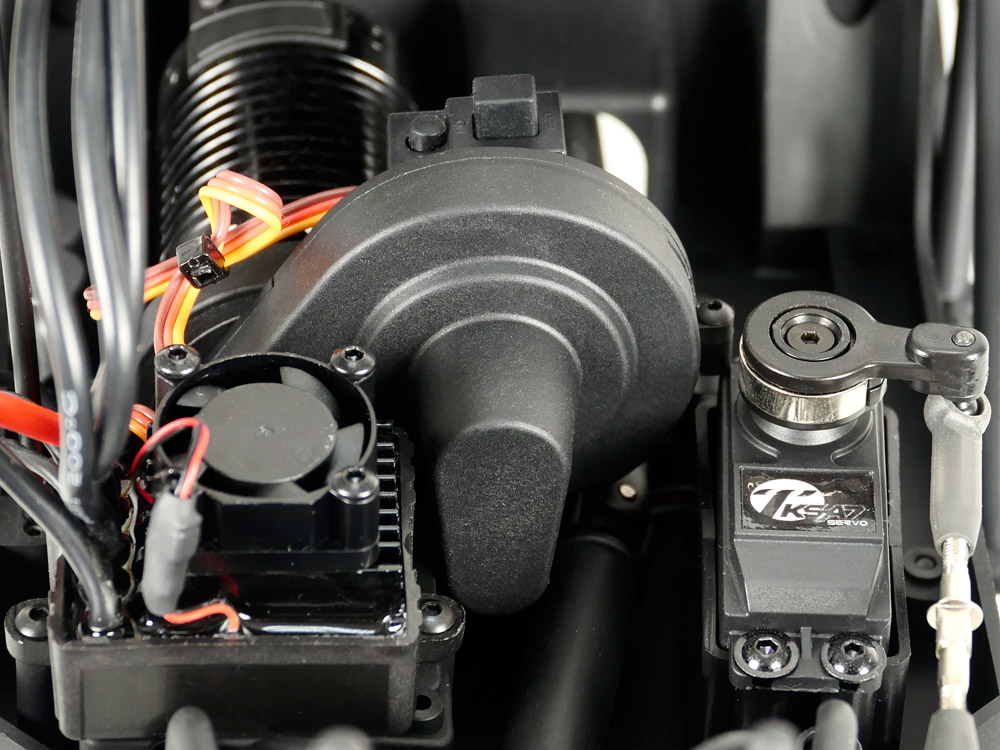 15.4: 1 ratio gearbox w/heavy duty sealed gear differential
The sealed gear box can effectively segregate any dust or debris, ensuring high efficiency and stability for your power transmission system. The tough and rigid material allows the gearbox to withstand high torque and load demand, whilst keeping sound and vibration to a minimum.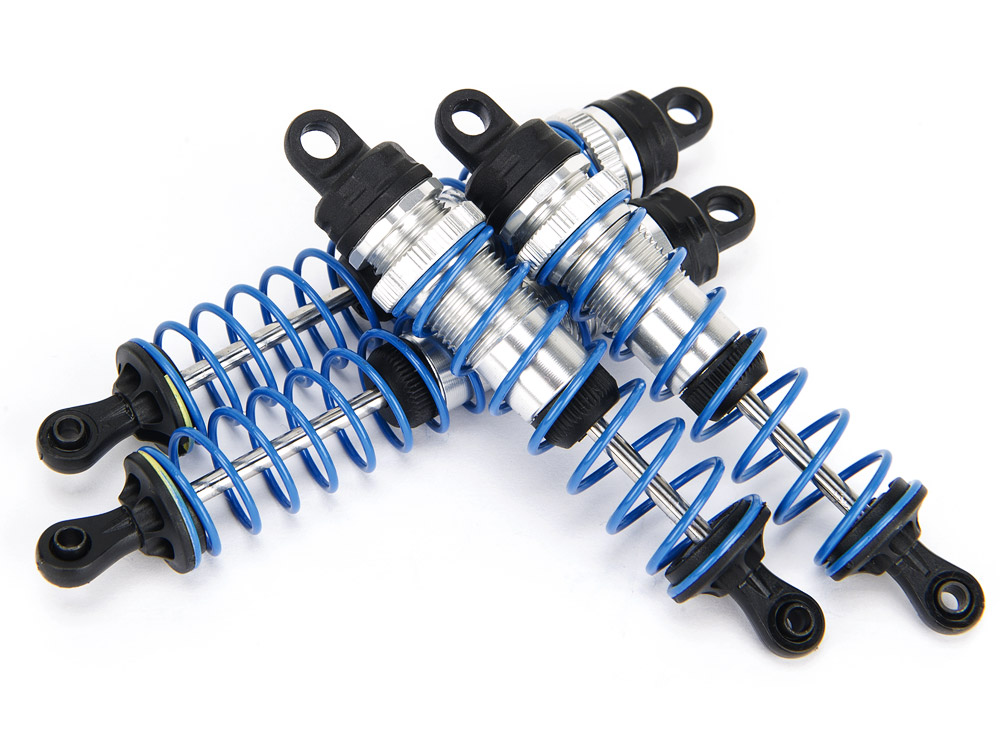 AL. oil filled shocks w/ adjustable pre-load springs
4 sets of hydraulic shock absorbers allows the Jackal to be operated in a stable manner, even under harsh terrain. By adjusting the force of the springs according to the road conditions, you can overcome any challenges that any extreme forms of terrain may present.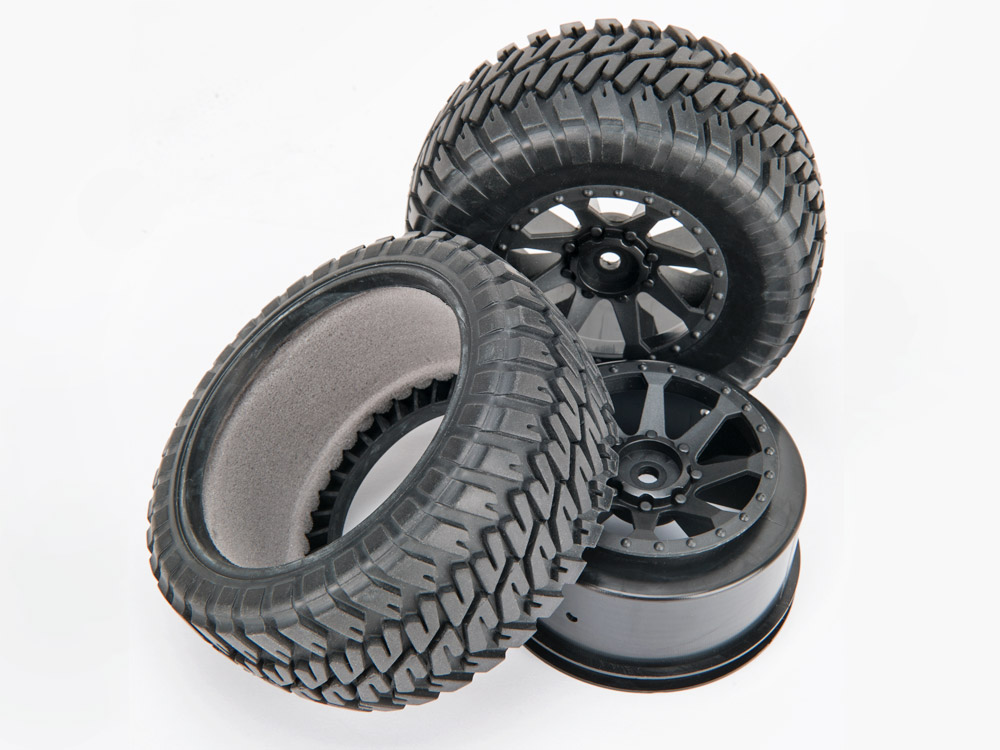 High traction tires with insert
The off-road 4-wheel alignment equips the Jackal with an aggressive visual effect, superb drainage functions, exceptional steering response, and strong traction even under dirt and sandy paths. Coupled with an efficient suspension design, the Jackal will yield superior off-road performance even under high-speed.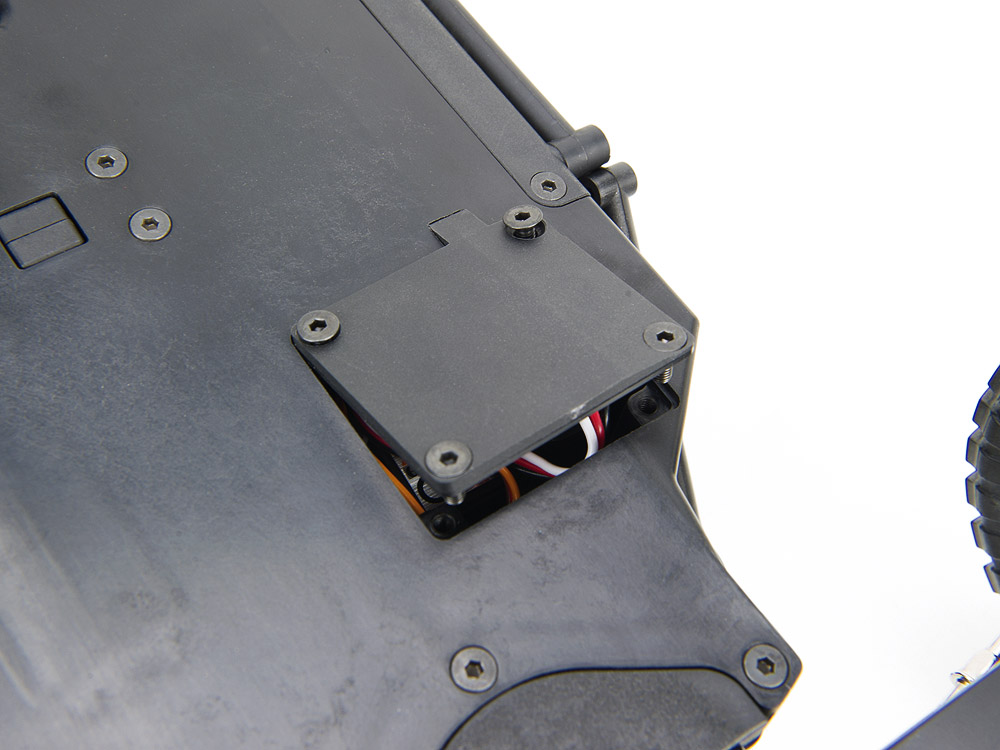 Water-resistant receiver box
The sturdy water-resistant receiver box isolates any potential dirt and water threats. Not even muddy, rainy, and snowy conditions can deter the Jackal from smooth, optimal performance.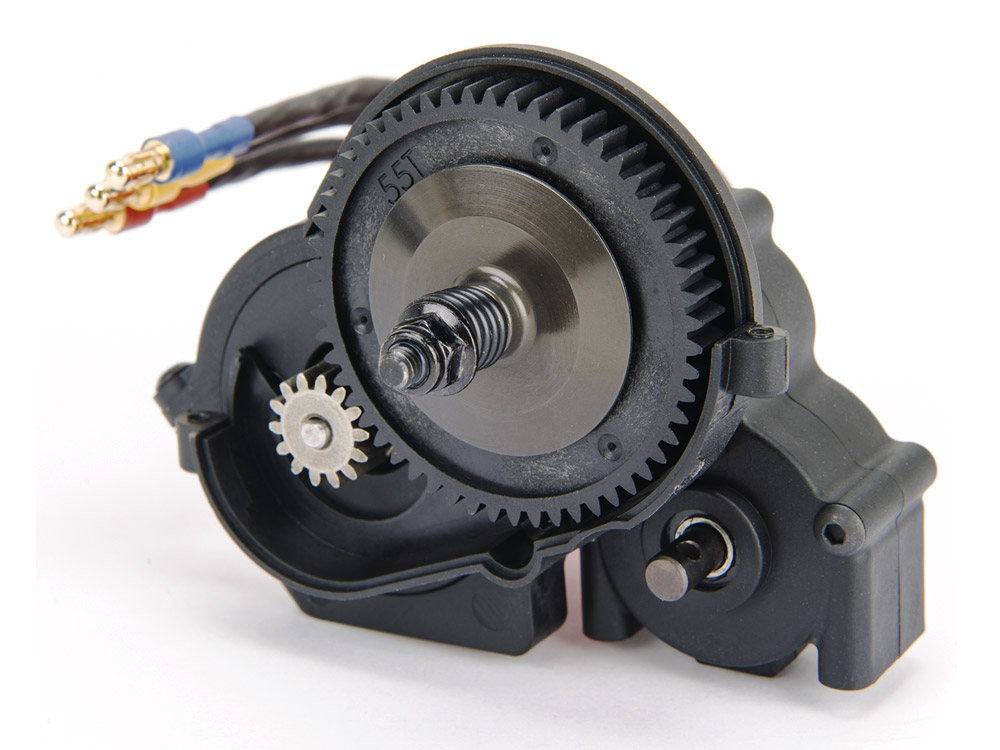 Heavy-duty slipper clutch
Adjustable heavy-duty slipper clutch allows you to adjust the power output according to your preferences. Whether you want to accelerate full blast or control it under milder acceleration, it's all up to you!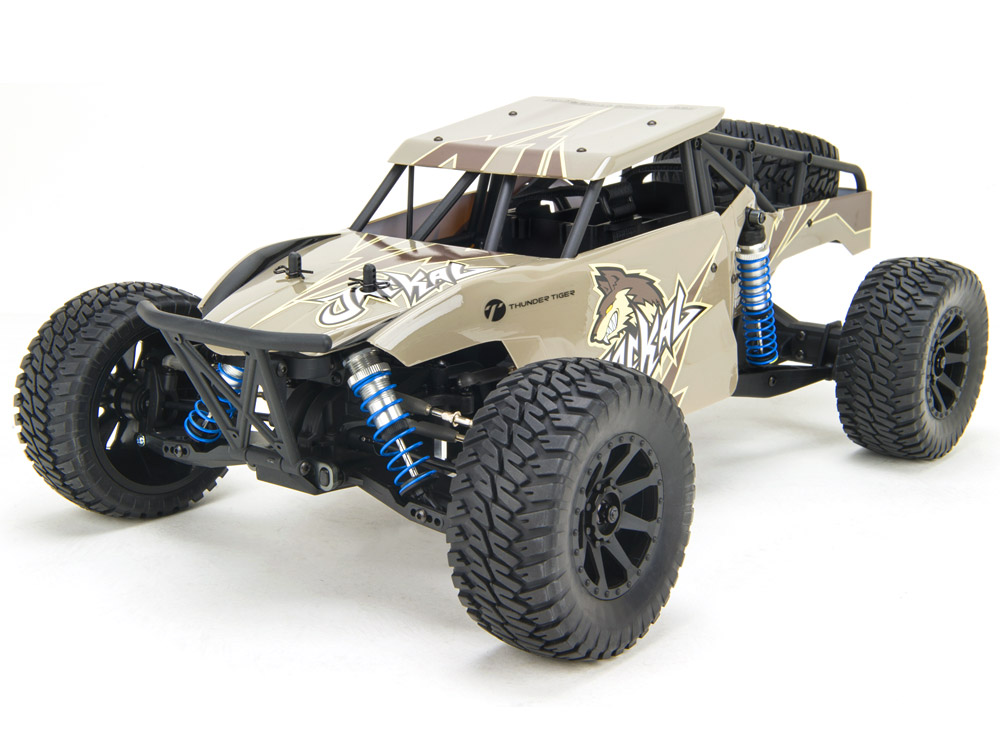 Full roll cage w/front bumper
The Jackal is equipped with full roll cage and front bumper, insulating itself from impacts and tumbles from all directions, in addition to making the exterior designs more realistic.