FEATURES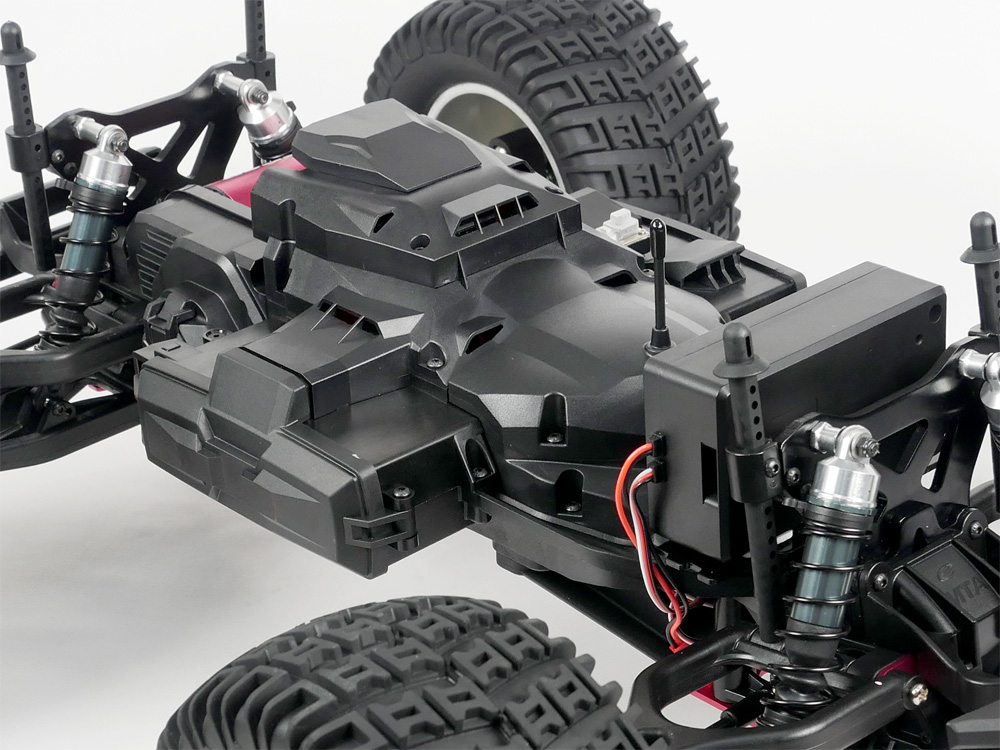 Brushless Power System
KAISER inherit the basic motor structure from MTA-4, IBL40/20 brushless motor is mounted on rear site with 6S lithium polymer which can speed up to 100 km/h.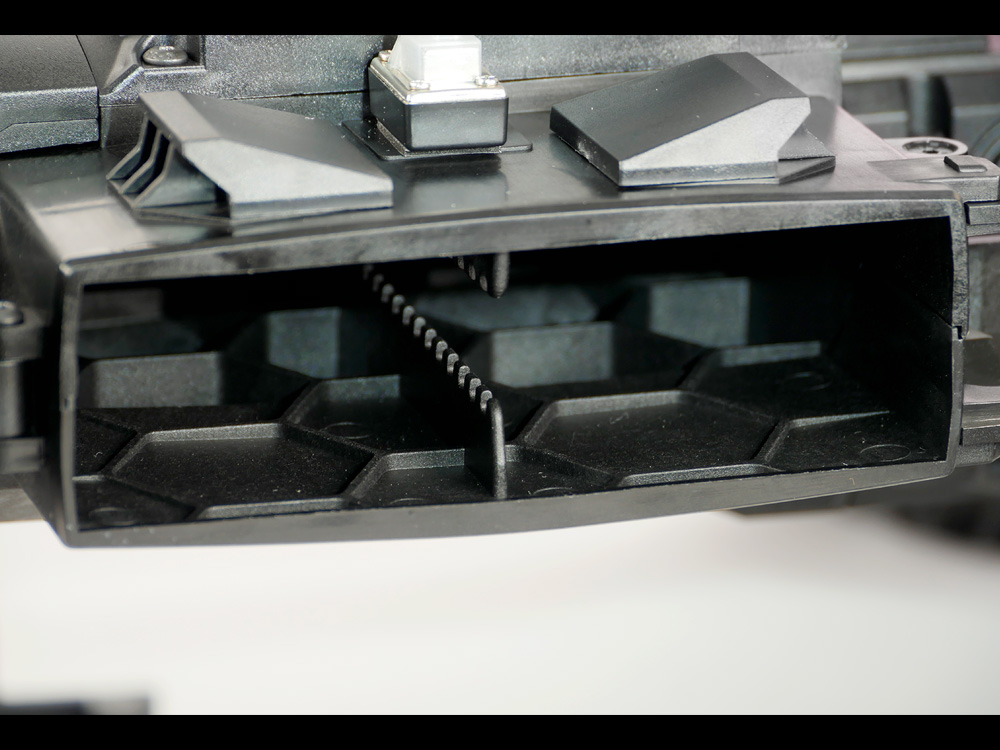 Inner Hexagon Cell Construction(IHCC)
The chassis' honeycomb bracing adds rigidity and strength without dumping on a ton of weight.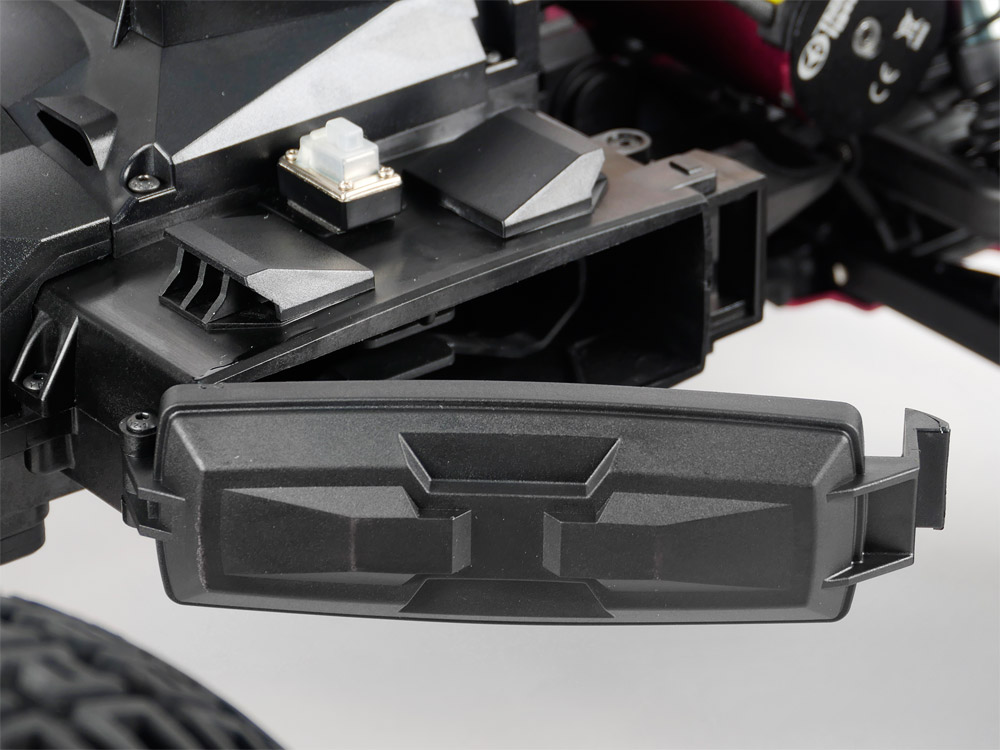 One Piece Battery Compartment
Unique one piece battery compartment is easy for battery installation at once. KAISER can take maximum 6S Li-Po (two 3-cells pack). Its unique quick release cover makes battery changing an easy job without using any R-clips.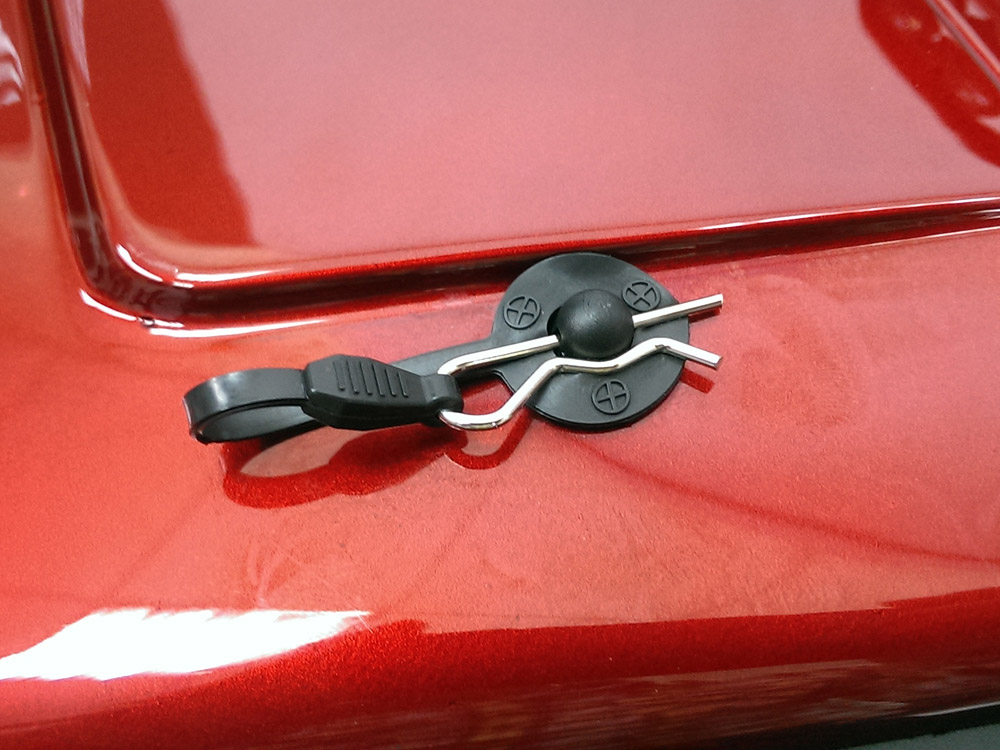 R-Pin with Rubber Gasket
Different from other body clips, it prevents the car from scratching when you're trying to put R-pin out. Also, this kind of protection helps the shell of the car and makes it sturdy, making it hard to break despite drastic tumbling.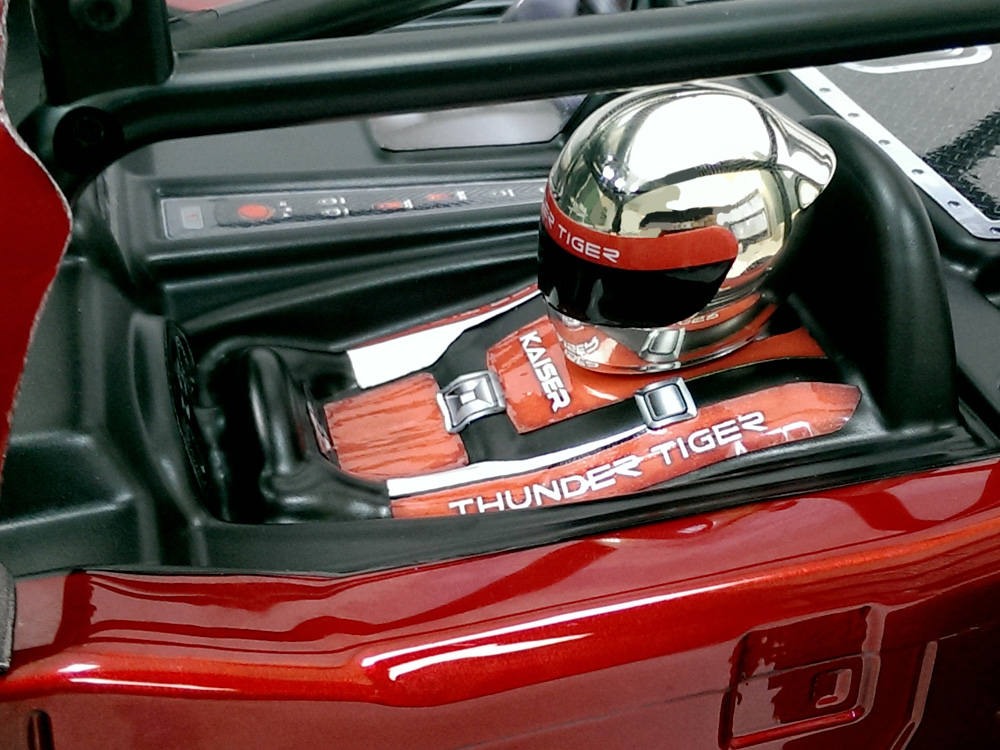 Scale Driver
Adding to the realism, the KAISER interior design and driver is also part of scale details design.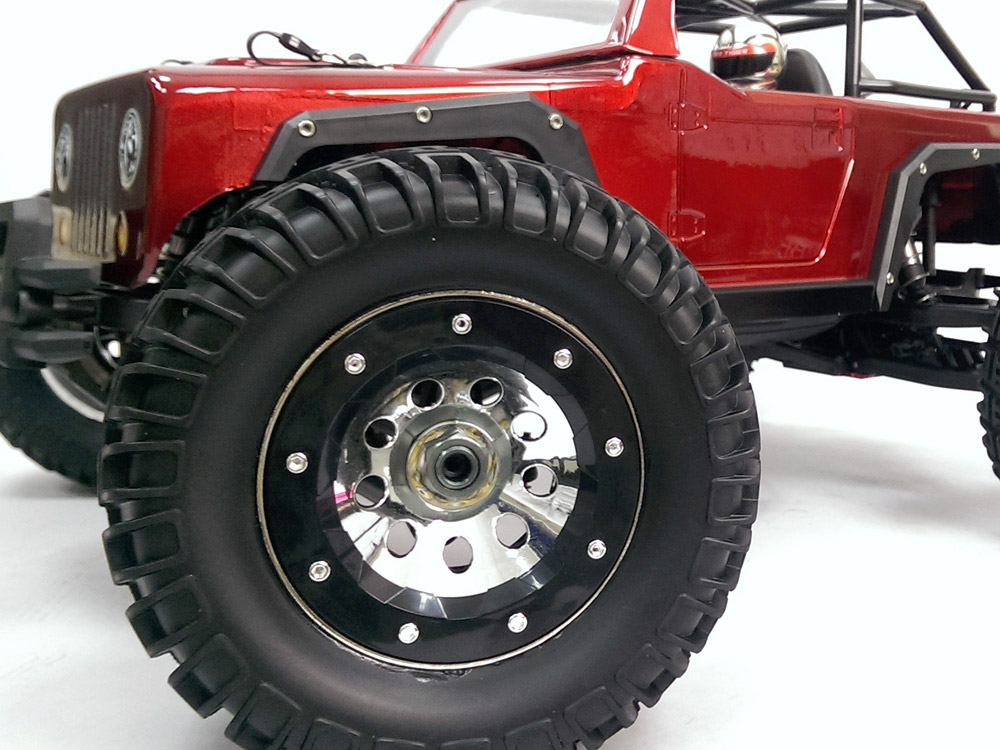 Plated Rim
In order to improve any slippage problems, the rims of KAISER have been upgraded to plated rims, reinforcing the junction between hub and rim.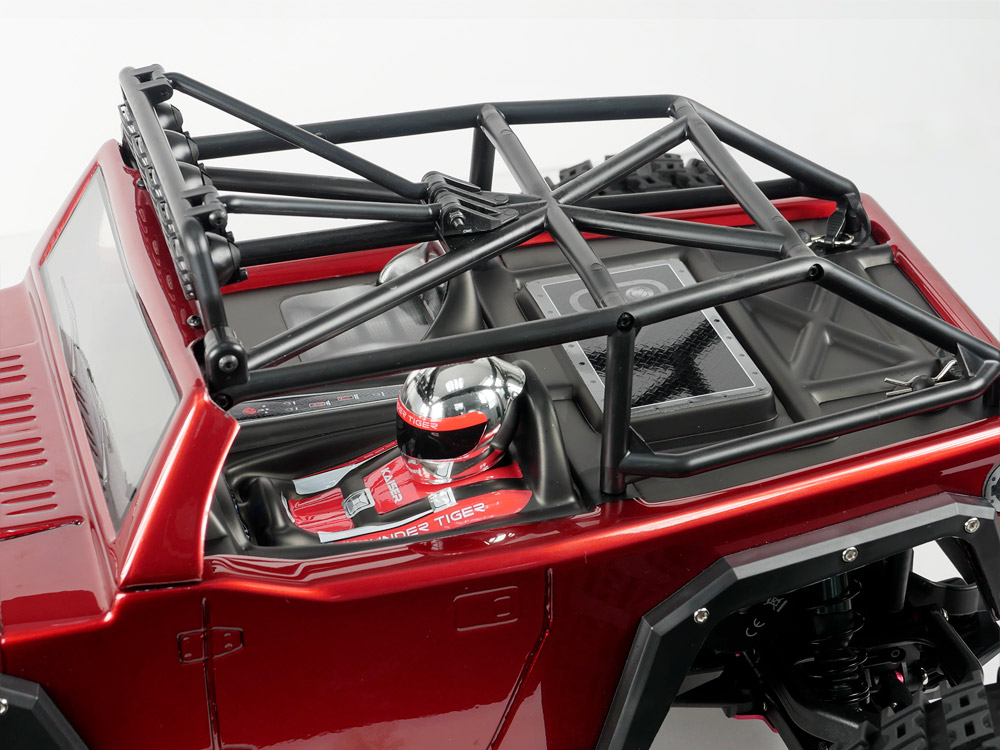 Roll Cage
The compartment offers protective roll cage to protect the scale driver and makes the model more realistic.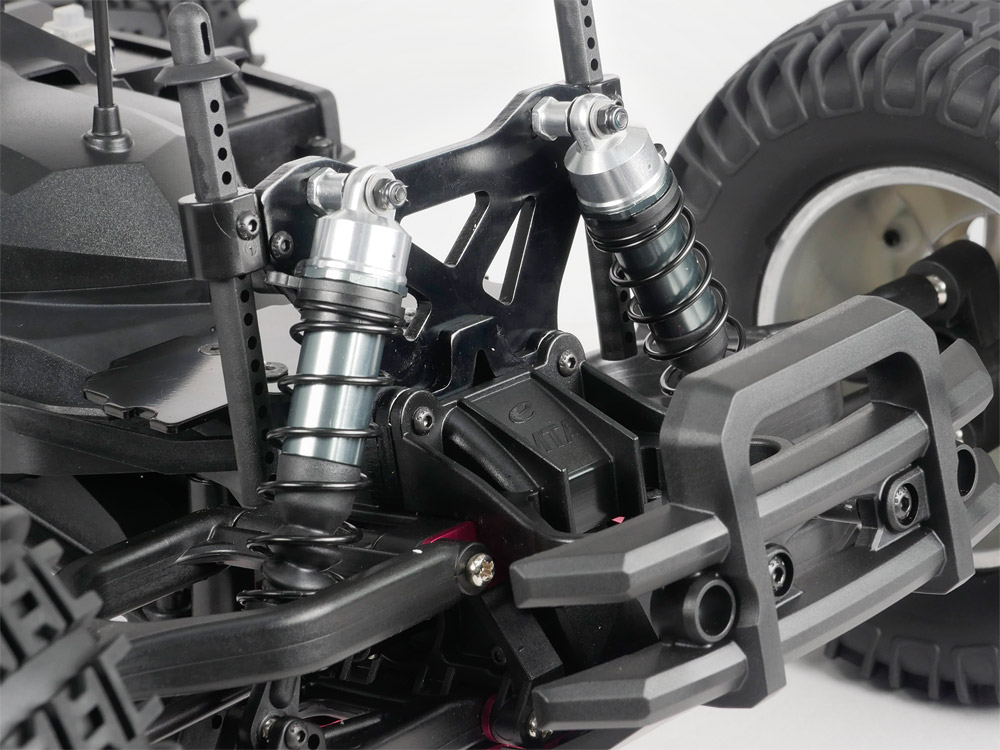 Metal Shocks and Towers
The metal shocks and towers strengthen the gravity endurance while jumping and backflipping. Makes your KAISER structure more durable and sturdy.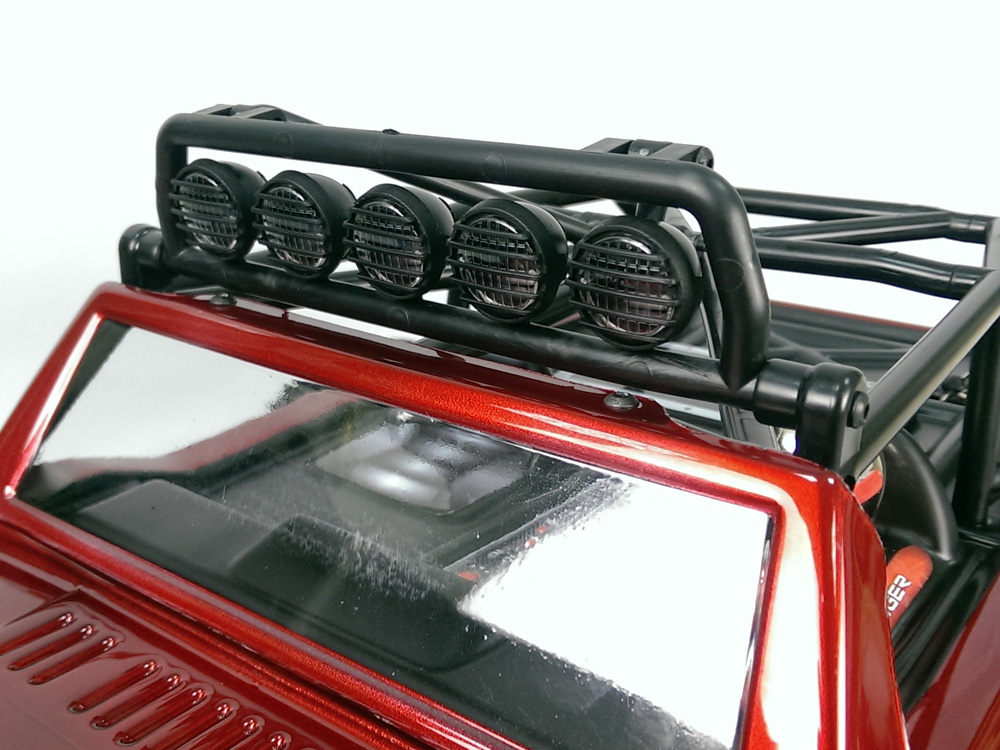 5 BUCKET LIGHT BAR SET
The design of light bar offers your vehicle cool scale looks and each light bucket can be upgraded to the LED set.