FEATURES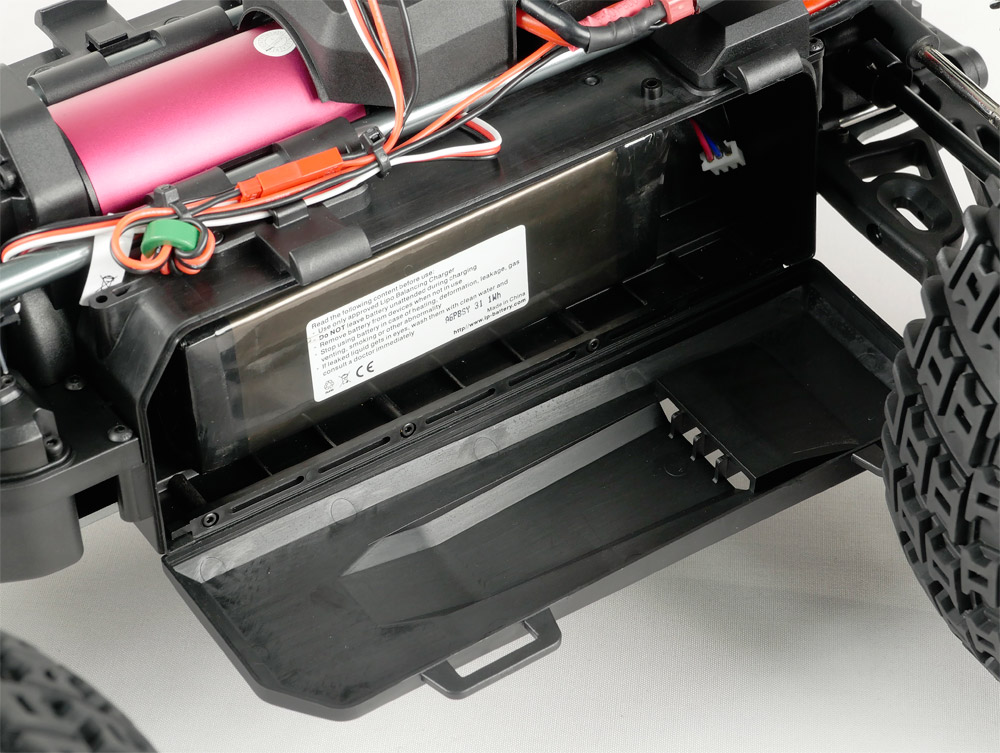 Quick-Access Big Volume Battery Case(165mm*52mm*35mm)
The K-ROCK battery tray allows you to easily install the battery, and this heaviest component is near the center of the vehicle, reducing the vehicle's moment of inertia and making it easier and faster to turn the vehicle to a new direction.
Accepts two 3S Li-Po Batteries
Compatible for 3S Li-Po batteries and up to 5000mAh, supplies the K-ROCK power to race.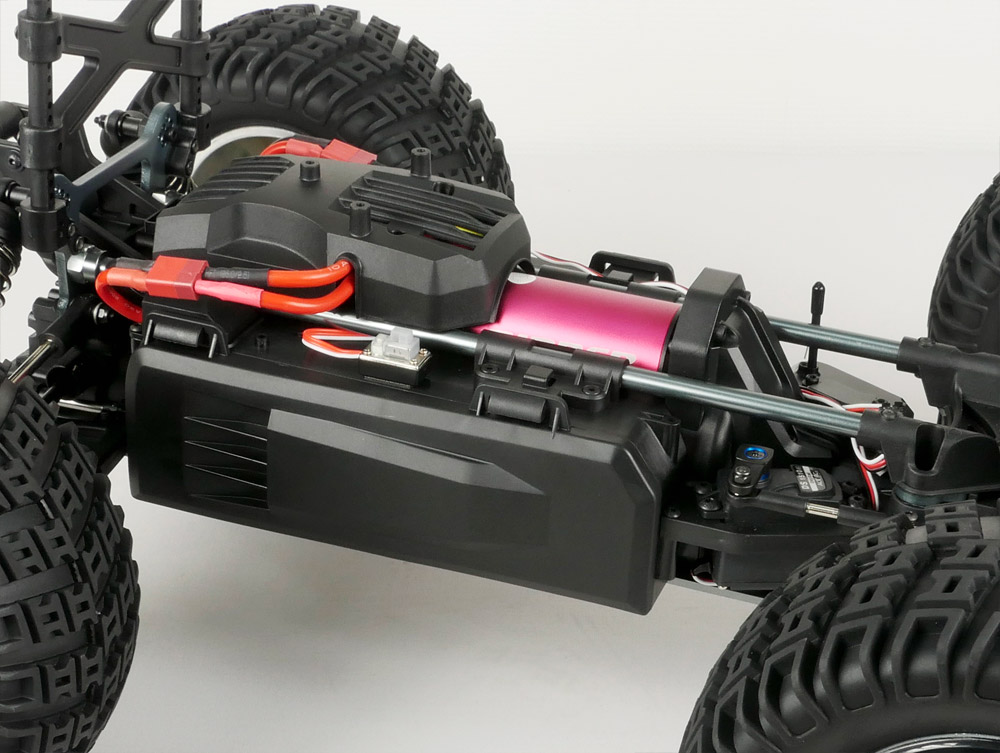 Durable Integrated Chassis
The integration of the battery tray and RX box keeps the compartment away from the dust and offers protection for the electronics. Vertical engines also produce more power than horizontal engines and are especially designed for better mileage.
The chassis, enhanced by Twin AL Reinforced Bars, makes the structure sturdier than ever!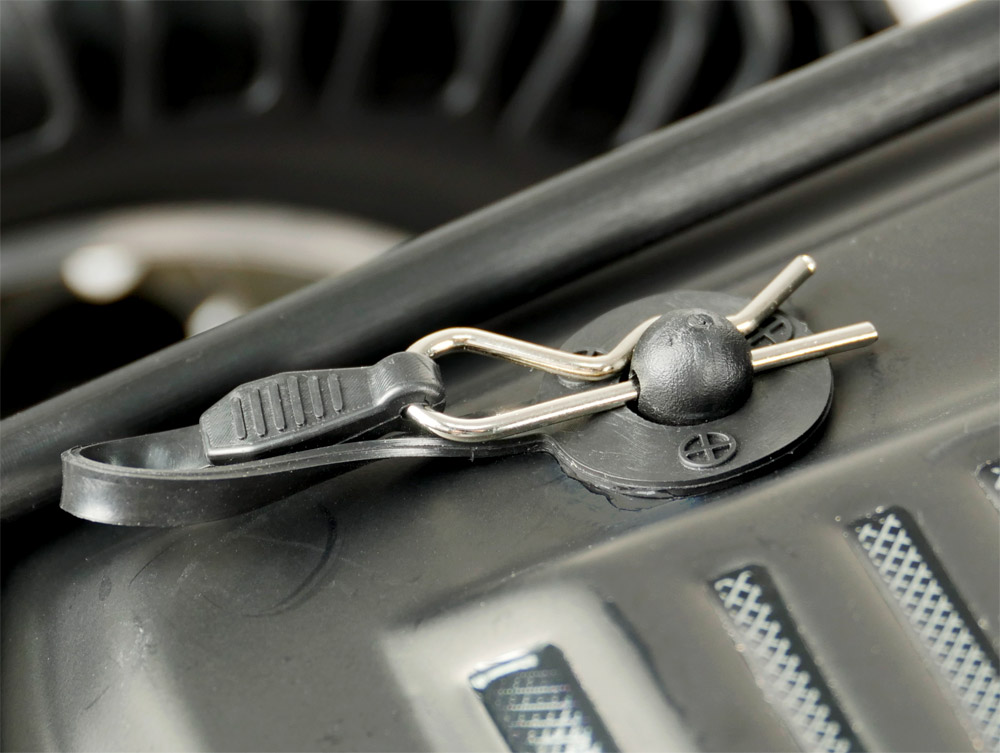 R-Pin with Rubber Body Clip Holder
Different from other body clips, it prevents the car from scratching when you are trying to put the R-pin out. Also this kind of protection helps the shell of the car to not be easily broken through drastic tumbling.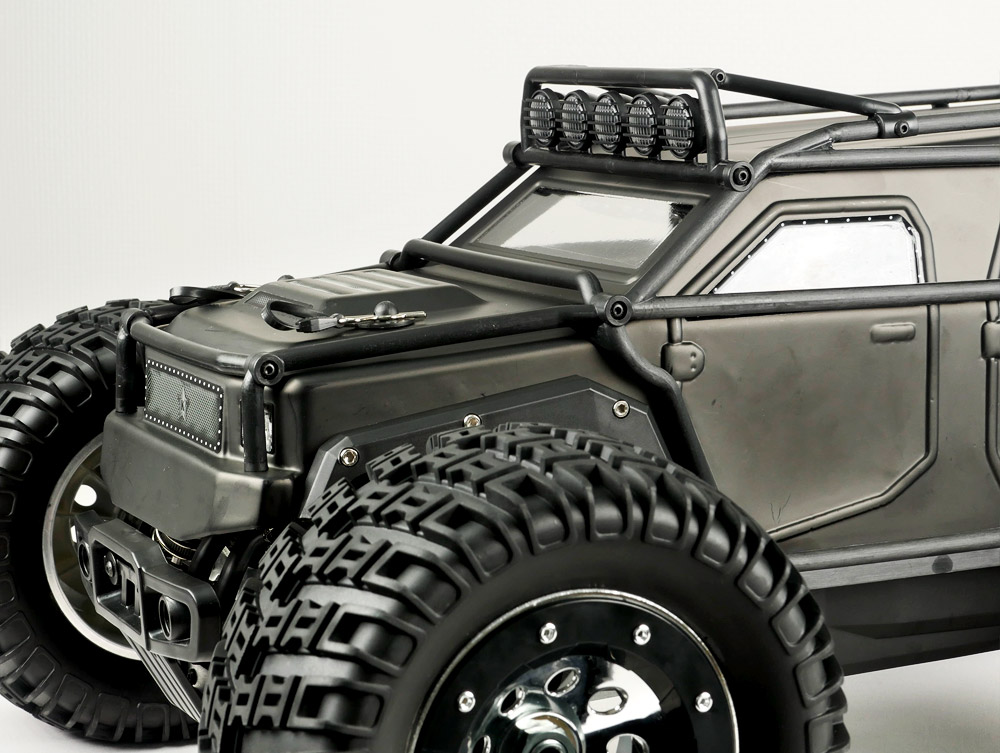 Realistic Roll Cage
The compartment offers protective roll cage to protect the scale driver and makes the model more realistic.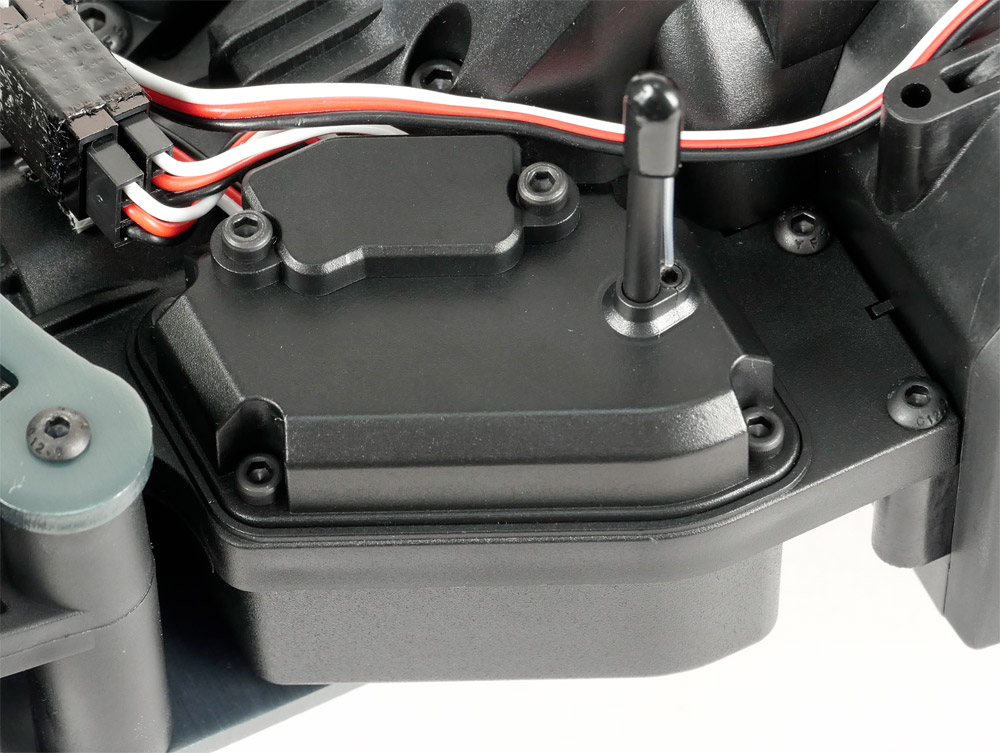 Water-proof RX Box
For an extra measure of protection, the sealed receiver box keeps itself away from the dust and water.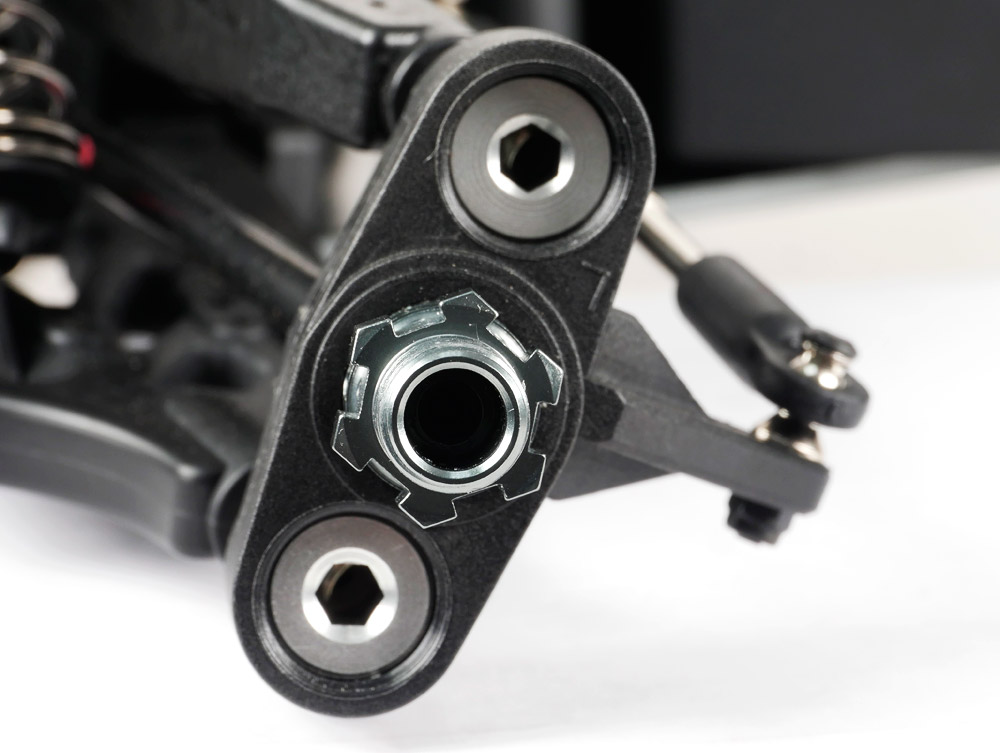 17mm Aluminum Durable Hub
New 17mm aluminum driven hub provides the most traction through the hi-torque driving.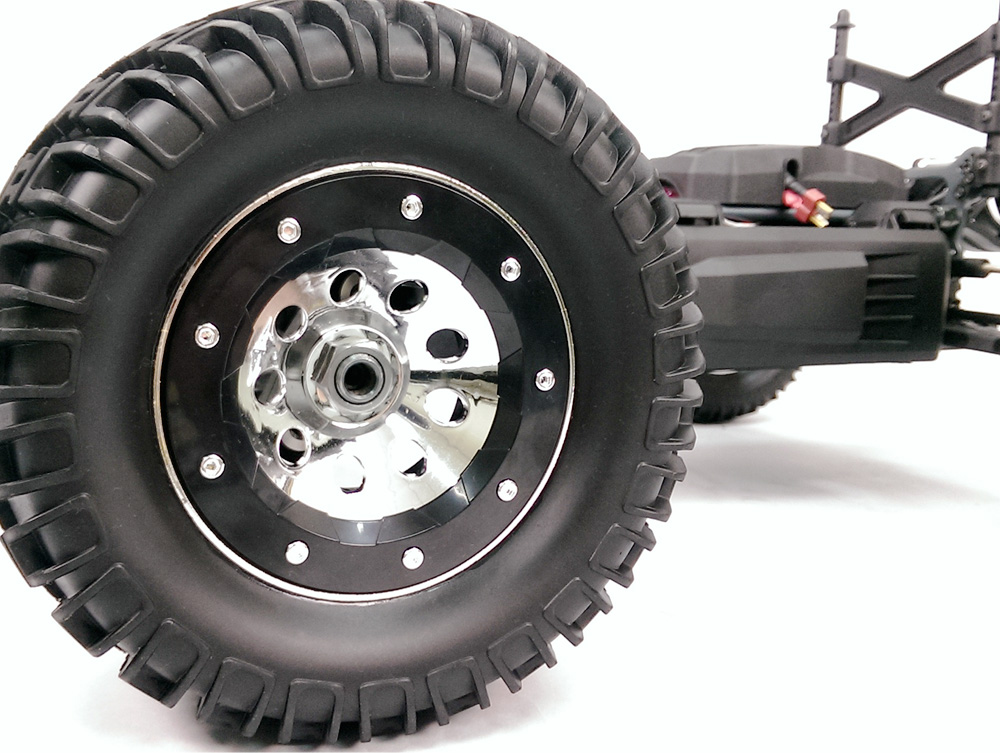 Electroplated Wheels
In order to improve the slipping problem, the rims of K-Rock has been updated to vacuum metalizing.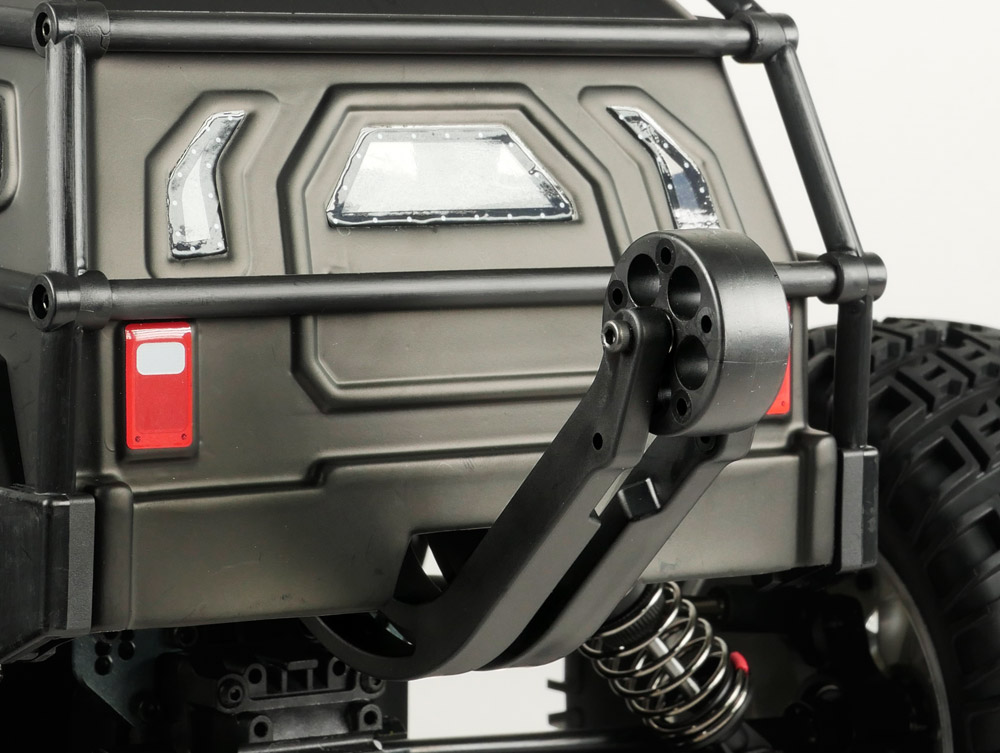 K-ROCK Wheelie bar
A vital part of the truck, the wheelie bar helps stable backflip to be done while jumping violently in the air.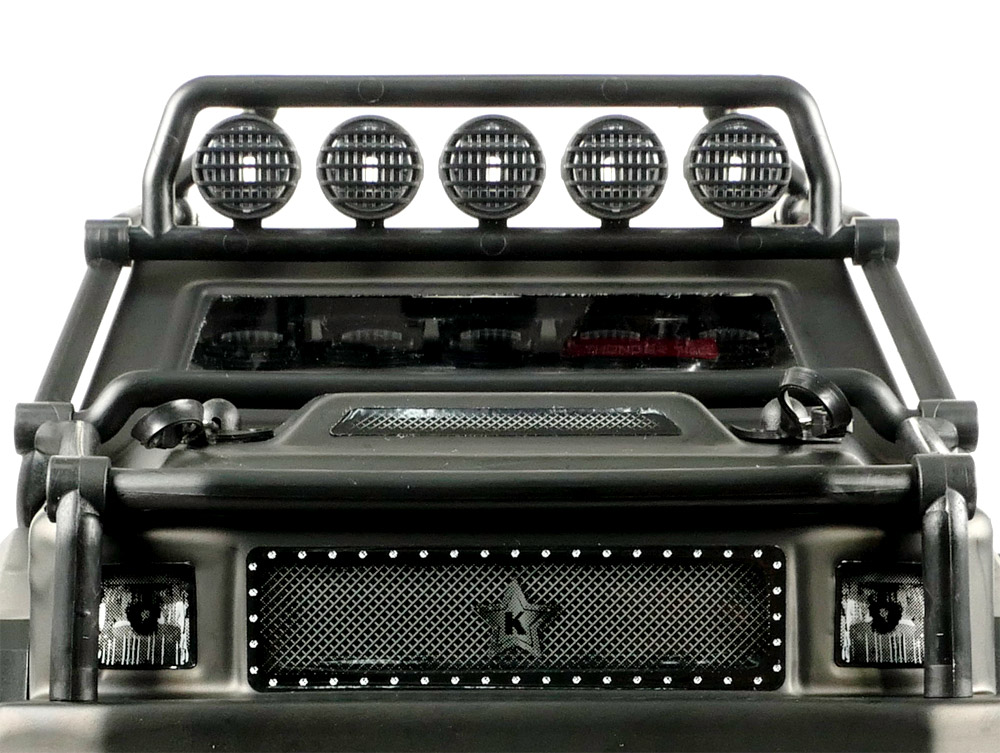 5 Bucket Realistic Baja Light Set
The design of the light bar offers your vehicle cool scale looks and each light bucket can be upgraded to an LED set.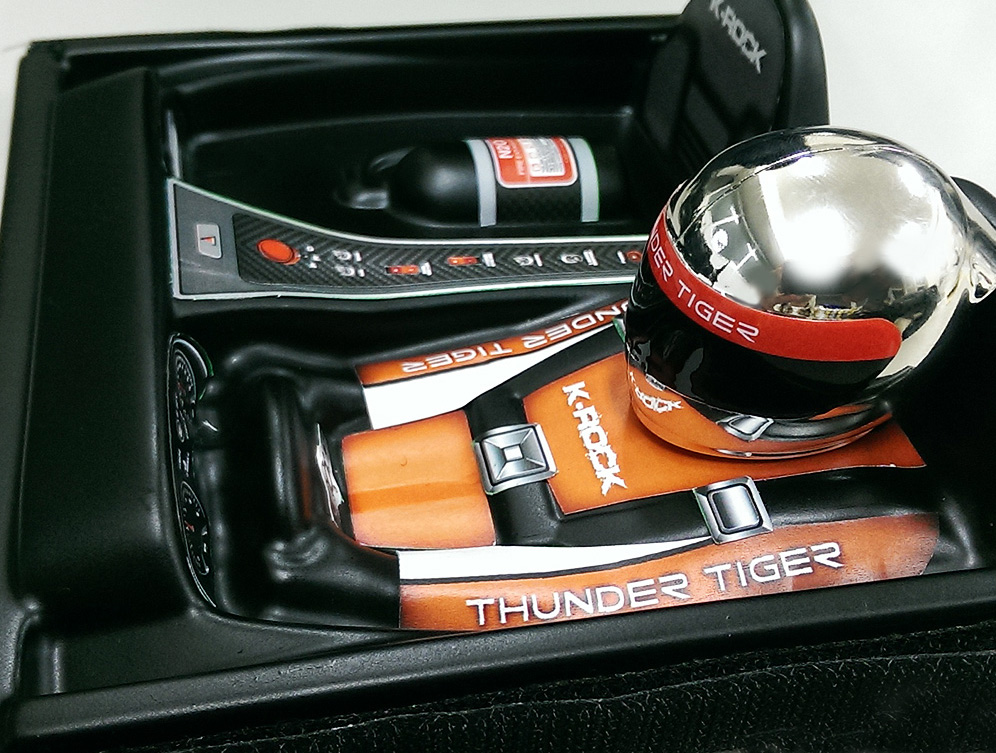 Scale Driver
To make it more realistic, the K-Rock's interior design and the driver is also part of the scale details design.