Thunder Tiger to Unveil Sea, Air, and Land Unmanned Vehicles at 2016 CES
Thunder Tiger will be attending the 2016 Consumer Electronics Show (CES) held in Las Vegas. The newest integrated quadcopter, unmanned underwater vehicle, and remote camera car will all be unveiled, a delight for all unmanned vehicle enthusiasts and photographers. Whether you are an amateur or professional photographer, these innovations allow you to reach the various depths of Earth for filming or general reconnaissance. Be prepared for a whole new, state-of-the-art, photographic experience!
Please continue to stay tuned to our latest news and updates by joining our Facebook page. There will be product updates and info, contests, and more!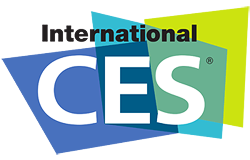 Exhibition time : 1/6/2016 - 1/9/2016
Location : Desert Inn Road, Las Vegas, Nevada
Booth : Tech East, LVCC, South Halls 2 #25223